We're having a heat wave in the UK.
This means that I have sat watching the football on my beauty of a TV (60 inch 4KHD – bought with the World Cup in mind!) with the windows and the garden door open.
This also means that now the garden door and windows are shut, I am sat in my living room writing this surrounded by a dozen buzzing flies.
And now one is crawling on said TV. How dare it!
Especially after that TV has shown some glorious goals and matches as we pass the halfway point of the tournament in terms of games…
Group C was pretty much a done deal before the day began. Australia lost by 2 to Peru, but it didn't really matter, as they were both out.
France and Denmark played each other for first place but, as unfortunately happens with this group structure from time to time, both were happy to settle for what they had. Chances were, second place faced the possibility of defending against Lionel Messi in the next round, and losing wouldn't be so bad.
Either way, the Danes were happy to settle with second place and France were content with first place, which a bore draw would confirm for both of them – so that is what we had. A bore draw.
Next!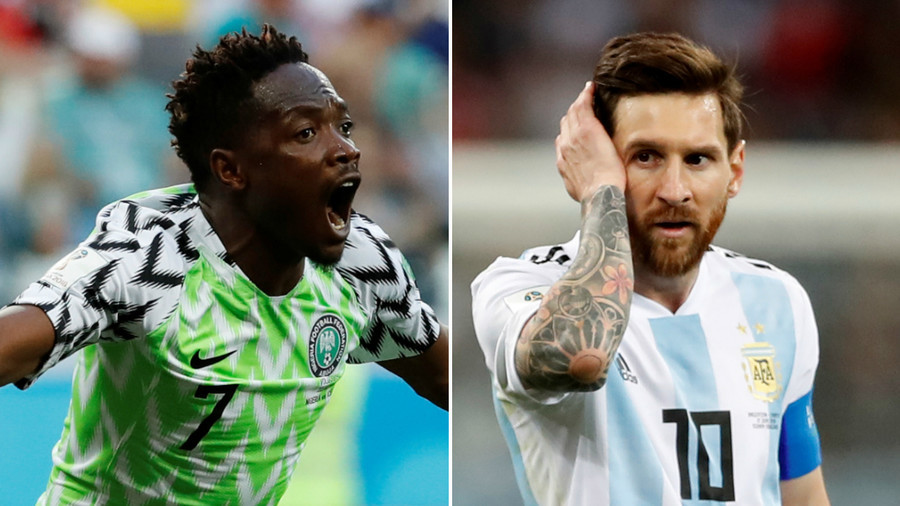 Now here was the complete opposite scenario – a tense situation provided by the group structure, where the teams qualifying shifted and changed throughout the ninety minutes.
Croatia had qualified already.
Nigeria started in second place.
Argentina faced Nigeria and had to win. If Iceland won as well, they would have to better their goal difference.
Iceland faced Croatia, knowing that they needed to better Nigeria's result to qualify, and also retain their superior goal difference over Argentina.
Honestly, this is why we do a maths GCSE. For working out permutations of the group stages of the World Cup.
Messi was the first of the evening to put a ball in the net.
Argentina started with a changed keeper after the howler of last match, putting out Argentina's top side River Plate's number one; this, along with a number of other tweaks, seemed to show an improved Argentina. After the first goal, even their manager, who looks in a constant state of panic, (and also looks like Danny Devito's less talented younger brother – see image below,) seemed content.
We go into the second half with Messi giving his team a rousing group talk.
It doesn't work.
Four minutes in and an excellent refereeing decision sees Nigeria earn a penalty for Mascherano grappling one of their strikers to the floor. A cheeky penalty from Moses potentially sends Messi out of the tournament.
Croatia take the lead, making things slightly better for Argentina – then Iceland equalise with fifteen minutes to go, pressing and pressing for their World Cup lives.
Funnily enough, after Messi, Argentina's defence has come in for most of their criticism so far. Funny how it's one of their defenders then, Manchester United's own Rojo, who scores a volley like a seasoned striker into the net in the 86th minute and puts Argentina into a promising position.
Croatia score a few minutes later.
Argentina hang on. They go through to face France.
They don't look good though. They are a team that, if England drew, I'd look at and think that we have a great chance. Then again, the same could be said about France.
They have been like these flies crawling over my plasma screen.
I watch them on the TV, but I don't particularly think they're going to last long before they are swatted away.