To be honest, I have pages and pages of notes for this blog about the qualifying campaign, and barely anything for the tournament itself.
Because it was such a let down.
Well, the tournament was awesome. But we weren't.
Sure, at the previous tournaments we were knocked out at the first round of knockouts. But at least we got past the group stage!
So, let's start with the one positive of this experience.
Qualification
This was a tough group stage, facing both of the 2012 hosts, Poland and Ukraine – and we took it right to the final game. But there were quite a few debuts and records along the way.
Tom Cleverley made his competitive debut against Moldova in the first match.
Then we struggled against Ukraine in the second game at Wembley, with Defoe having a goal disallowed and us having to equalise in the 87th minute from a Lampard penalty. Gerard was shown a second yellow as we chased a winner.
Alex Oxlade-Chamberlain was the youngster who everyone was talking about, and scored against San Marino as Rooney captained with Gerard suspended.
We drew 1-1 in Poland amidst torrential rain. We were undefeated, but with only 2 wins out of 4. Cup half empty or half full?
In a friendly, Ibrahimovich put 4 past us in a 4-2 defeat. Following this, we faced the World Cup hosts Brazil in a friendly at Wembley. This was Gerard's 101st game. Jack Wiltshire, the most hyped up and overrated player of recent England history, gave a way a handball in the area – but Hart saved Ronaldinho's penalty and Neymar's follow up was blocked by Cleverley. Rooney scores, Fred capitalises on a Cahil mistake, and Lampard hits it off the post and in. 2-1.
San Marino away. 8-0. (to us)
Montenegro away, led by Jovetic. Rooney scores, and Hart makes an incredibly save to then concede from a goal mouth scramble. 1-1.
Ashley Cole captained his 100th cap against Republic of Ireland at friendly. Shane Long scores a header and Lampard equalises.
The same names are scoring all the time – but can they do it in the tournament?
(Spoiler: no.)
Rio Di Janiro for another Brazil friendly. Oxlade-Chamberlain scores in the city where his dad played in 1984, John Barnes getting the winner on that day. Fred, Rooney and Paulinho get the rest of the goals in a contest ending 2-2.
England Vs Scotland on 30th November 1872 was the first ever internal match to be played. In the 111th meeting, first since 1999, a friendly was played at Wembley. Friendly by name only; it was a hotly contested rivalry where 31 year old Ricky Lambert scores on his debut for 3–2.
Back to the games that count. Moldova at Wembley introduces Barkley to his first international appearance, and Gerard nets his first England goal in over three years. Lambert and Welbeck also find the net in a 4-0 win.
Away against Ukraine, 0-0. Two matches left, first in group. It's in our hands.
Andros Townsend makes his debut with some brilliant dribbling forward. It takes until the second half to find the net, but we win 4-1.
Ukraine are 1 point behind as we face Poland for the final game at Wembley. Both teams come close, and it's not going to be easy. We nearly get caught on the counter a few times, and Townsend hits the crossbar. Shot after shot doesn't go in. Finally, a cross from Baines finds Rooney in the 41st minute, but it's still nervy. Sceszny is the star player making save after save. Five young players star, but reliable Gerard gets the second in the 88th minute.
England are undefeated in qualifying. It looks good.
Brazil
The tournament opened with a Marcelo own goal, in a match that Brazil came back to win 3-1.
Honda was the poster boy for Japan, Germany beat Portugal 4-0 with a Muller hat trick, and Spain lose 2-0 to Chile.
By the way, I should mention, the only DVD you can buy of this tournament is in German. As an England fan, what does that tell us?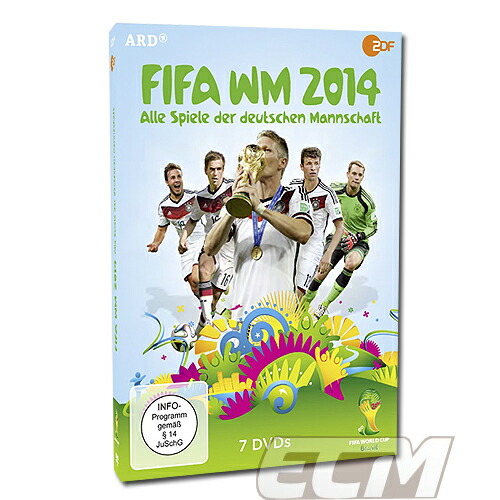 Louis Van Haal manages Netherlands before his move to a English city called Manchester. You might scoff, but he got Nethers to the final and won the FA Cup with an average Man Utd side.
Vs Italy
The group of death opens. We concede, but Sturridge equalises two minutes after, doing that silly dance he does.
Then Balotelli heads in for 2-1 loss.
Still, two games to go, we have time.
Vs Uruguay
Two Suarez goals cancel out one Rooney goal. Once again, England equalise, but score late.
This makes the final group game crucial. Italy lose to Costa Rica and Uruguay, which means that we just need a win in the final game, which should be simple considering the opposition is considerably weaker.
Right?
Vs Costa Rica
Ben Foster in goal. Keeps a clean sheet.
But so do they.
0-0.
England go out at the group phase.
Four years of looking forward to the World Cup, and it's over in ten days.