There are plenty of fiery derbies that exist in the world of football.
Arsenal Vs Spurs, Wolves Vs West Brom, Villa Vs Birmingham, Man Utd Vs Man City, Liverpool Vs Everton, Newcastle Vs Sunderland… And many of them make for very entertaining football.
But which are the best?
To celebrate the El Classico derby this Sunday, I am answering that question for you. Here, in my opinion, are the three that have always proven the most lively.
3/ West Ham Vs Millwall
If only for the sheer aggression behind this game.
Football hooliganism has all but died out – well, compared to what it was, anyway. But these are still two clubs very much with that danger still to them.
The only time I have ever experienced hooliganism in going to watch Wolves, was from West Ham supporters. Walking under the bridge to the train station, I had to cover my head from the various items being hurled down at us. Then when I got up to the bridge, I had to quickly scamper out the way as the fans charged the police.
Not that I am at any point saying hooliganism is a good thing in football, it is definitely not. But that hostility you can sense even in the towns when this match on raises the tension to unbearable levels.
2/ Barcelona Vs Real Madrid
This game was so, so good back in the Pep Guardiola Vs Jose Mourinho days. I think for every season those two managed these sides, there was rarely a derby that didn't result in a red card or two.
And, of course, there was melee that saw Jose pinch the ear of Madrid's backroom staff.
Hmmmm.
1/ Nottingham Forest Vs Derby
I have been to quite a few of these in the last few seasons and the atmosphere is a mixture of buzzing and hostile. Every tackle is felt, every kick the fans kick with it, and everyone in the stadium wants that win.
And the players care.
That is what makes this the best derby – most derbies the fans care, the players don't as much. But in this game, the players want it just as much as the fans.
And it's the only derby where the winner gets a trophy.
The aptly named 'Brian Clough' trophy.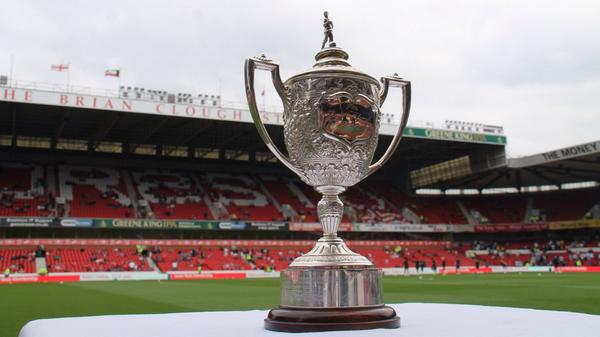 The Worst Derby:
Southampton Vs Bournemouth.
I have so little to say about it. I don't even have a picture. That's how good this derby is.